About Alicia Walker, FNP-BC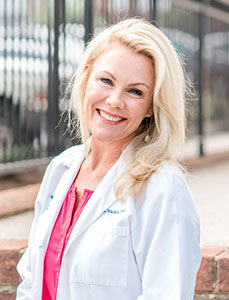 Alicia Walker, FNP-BC is a board-certified Family Nurse Practitioner with more than 18 years of practice experience. She combines her technical expertise with her focus on enhancing patients' lives to provide the best possible care. Since joining the Richmond Aesthetic Surgery team in Summer 2020, she has acted as Dr. Zemmel's surgical assistant in the operating room. Alicia also performs injections for patients, such as fillers and BOTOX® Cosmetic.
After completing her RN education from what was previously known as Richmond Memorial School of Nursing, Alicia earned her Bachelor of Nursing from the Virginia Commonwealth University. She then attended the University of Virginia School of Nursing, where she achieved her Master of Science in Nursing.
Beginning her career, Alicia worked with the Cardiovascular Center of Hampton Roads in Newport News, VA. After three years, she returned to Richmond to advance her training in orthopedics and spine. Alicia has spent over 15 years in these specialties, and has completed advanced training in joint replacement and sports medicine, as well as more than five years in spine surgery.
In her free time, Alicia is committed to her wonderful family: her husband (Drew), daughters (Anna and Reese), son (Xander), and her Australian Labradoodle (Archie). She also dedicates herself to Comfort Zone Camp, acting as both a supporter and volunteer. Alicia is passionate about leading a healthy lifestyle through self-care, exercise, and nutrition.