Fat Transfer
For patients seeking an alternative method of breast augmentation, Dr. Neil J. Zemmel can use fat grafting to create a fuller breast without the use of a breast implant. Fat grafting, sometimes referred to as "natural" breast augmentation or fat transfer, utilizes your body's own excess fat cells to add breast volume for results that can look exceptionally natural. The fat cells used during the procedure can be harvested via liposuction from a number of body areas – including the abdomen, thighs, or love handles – and can give you the added benefit of a more contoured silhouette. Some of our patients at Richmond Aesthetic Surgery have also chosen this innovative fat grafting technique for breast reconstruction surgery.
Fat Grafting Procedure
The first step of the fat grafting procedure is to harvest fat cells through liposuction from an area of the body with fatty tissue to spare. Typical areas include the abdomen, flanks, and thighs. During the consultation process, Dr. Zemmel will help you select which area of the body might be best.
By performing liposuction of the abdomen or flanks at the same time as your breast augmentation with fat transfer, you will have a reproportioned upper and lower body. Your abdomen, flanks, and thighs will be thinner and rejuvenated, and your breast will be fuller and lifted.
Once these fat cells are harvested, Dr. Zemmel processes the tissue in a centrifuge to purify and concentrate the fat grafts. The grafts are then gently loaded into syringes for injection into the breasts. Dr. Zemmel uses the most gentle technique possible to not harm the fatty tissue and to preserve as much of the fat grafts as possible. Since each injection is fairly small, Dr. Zemmel is able to precisely control the new volume and shape of the breast to meet your personal needs and expectations. Fat grafting does not require incisions. Dr. Zemmel places the grafts through a tiny needle puncture site that leaves essentially NO SCAR.
Fat Grafting Results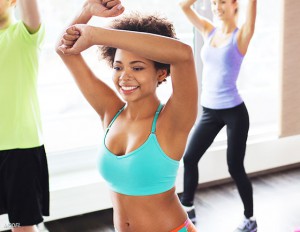 As with all fat transfer procedures, only a portion of the transferred fat will take permanently. With breast augmentation, typically about 70% of the transferred fat will survive. Therefore, some patients may choose to undergo a second procedure in order to achieve their desired results. Breast augmentation with fat grafting is ideal for patients who want to increase their breast volume by approximately one cup size, eliminate the need for future implant maintenance, and achieve very natural-looking results. For patients who seek a more dramatic transformation, breast augmentation with implants may better to meet their cosmetic goals.
Dr. Zemmel also offers a combination of procedures using both implants and fat transfer to create a "bioengineered" breast. This combination approach can achieve a larger augmentation and thickening of the overlying breast tissue and contouring with fat transfer. The combination approach can be viewed as the "best of both worlds."
For more information about breast augmentation with fat grafting, or to schedule a consultation, please contact our office today.