Home
▸
Breast Augmentation With Fat Transfer
Breast Augmentation With Fat Transfer
What Is a Natural Breast Augmentation with Fat Transfer?
For patients seeking an alternative method of breast augmentation, Dr. Neil J. Zemmel and Dr. Karishma Reddy can use fat grafting to create a fuller breast without the use of a breast implant. Fat grafting, sometimes referred to as "natural" breast augmentation or fat transfer, utilizes your body's own excess fat cells to add breast volume for results that can look exceptionally natural. The fat cells used during the procedure can be harvested via liposuction from a number of body areas – including the abdomen, thighs, or love handles – and can give you the added benefit of a more contoured silhouette. Some of our patients at Richmond Aesthetic Surgery have also chosen this innovative fat grafting technique for breast reconstruction surgery.
Am I a Candidate for Breast Augmentation with Fat Transfer?
In order to be a good candidate for a natural breast augmentation using fat transfer, a patient should exhibit the following qualities:
Wish to enhance breast shape and/or size
Prefer a more natural alternative to breast implants
Have enough excess fat that can be harvested for transfer
Are in overall good health
Have realistic expectations about the outcome
During your consultation, your surgeon will perform a physical examination, discuss your medical history, and ask what you hope to achieve through breast augmentation with fat transfer. If they believe you are a good candidate for the procedure based on this information, they will provide more comprehensive information about what your customized surgical plan will involve.
What Are the Pros & Cons of a Breast Fat Transfer?
There are many benefits to breast fat transfer, but as with most procedures, there are also some limitations to be aware of.
Pros of Breast Fat Transfer
A major advantage of fat transfer is that it is a more natural way of adding fullness to the breasts. This is especially beneficial for patients wanting to improve their breast symmetry, as they can often achieve the subtle increase they need to create a more balanced breast appearance.
Since breast implants are not used, you can avoid possible complications typically associated with them, such as implant rupture, displacement, signs of rippling, and capsular contracture. You can also avoid the larger incision lines that are required for implant placement. When you undergo liposuction for harvesting fat cells, your surgeon only needs to make small incisions, which are placed in areas that can easily be concealed. As a result, scarring is typically less noticeable with breast fat transfer.
In addition, grafting fat from one area of the body to increase volume in the breasts offers the secondary benefit of contouring the donor site. This can provide more dramatic body shaping results, helping you achieve the overall physique you desire.
Cons of Breast Fat Transfer
While many women have achieved their desired look with a natural breast augmentation, you should understand there are limitations to the procedure. Leaner patients with minimal excess fat are not good candidates, because they may not have enough fat for transferring. Those wanting a significant increase to their breast size may also not be right for fat transfer. This is because fat transfer is typically limited to one cup size. Implants are recommended for those wanting to go up multiple cup sizes.
Also, you should be aware that if you undergo a breast fat transfer, a portion of the fat will be absorbed by the body (approximately 30%). This is an inevitable and expected part of the process. However, since some of the fat is absorbed, you may notice your initial results beginning to decrease. To help you achieve your desired size, some patients choose to undergo a second procedure for additional fat transfer. Keep in mind, though, that breast fat transfer tends to cost more than traditional breast augmentation with implants. This is due to the process involving essentially two procedures—liposuction and fat injections.
How Is a Natural Breast Augmentation Procedure Performed?
The first step of the fat grafting procedure is to harvest fat cells through liposuction from an area of the body with fatty tissue to spare. Typical areas include the abdomen, flanks, and thighs. During the consultation process, your surgeon will help you select which area of the body might be best.
By performing liposuction of the abdomen or flanks at the same time as your breast augmentation with fat transfer, you will have a reproportioned upper and lower body. Your abdomen, flanks, and thighs will be thinner and rejuvenated, and your breast will be fuller and lifted.
Once these fat cells are harvested, our surgeons process the tissue in a centrifuge to purify and concentrate the fat grafts. The grafts are then gently loaded into syringes for injection into the breasts. Dr. Zemmel  and Dr. Reddy use the most gentle technique possible to not harm the fatty tissue and to preserve as much of the fat grafts as possible. Since each injection is fairly small, Dr. Zemmel and Dr. Reddy are able to precisely control the new volume and shape of the breast to meet your personal needs and expectations. Fat grafting does not require incisions. Dr. Zemmel and Dr. Reddy place the grafts through a tiny needle puncture site that leaves essentially NO SCAR.
What Is Recovery from Natural Breast Augmentation Like?
After your breast augmentation with fat transfer, you may experience swelling and bruising in the breasts as well as the donor site from where the fat was grafted. Mild to moderate discomfort is also normal, but it can typically be well managed with pain medication. To ensure the best possible outcome, compression of the breasts should be avoided for at least two weeks. While it is expected for a portion of the transferred fat to be absorbed by the body, this can be minimized when you avoid putting direct pressure on the breasts. Most patients can return to work within the first week of recovery.
What Can I Expect in My Breast Fat Transfer Results?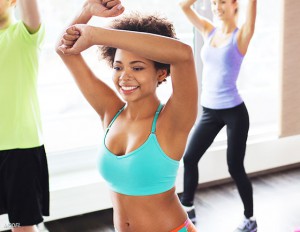 As with all fat transfer procedures, only a portion of the transferred fat will take permanently. With breast augmentation, typically about 70% of the transferred fat will survive. Therefore, some patients may choose to undergo a second procedure in order to achieve their desired results. Breast augmentation with fat grafting is ideal for patients who want to increase their breast volume by approximately one cup size, eliminate the need for future implant maintenance, and achieve very natural-looking results. For patients who seek a more dramatic transformation, breast augmentation with implants may better to meet their cosmetic goals.
Dr. Zemmel and Dr. Reddy also offer a combination of procedures using both implants and fat transfer to create a "bioengineered" breast. This combination approach can achieve a larger augmentation and thickening of the overlying breast tissue and contouring with fat transfer. The combination approach can be viewed as the "best of both worlds."
What Are the Risks of Breast Augmentation with Fat Transfer?
Your surgeon will go over the possible risks of your natural breast augmentation during your consultation. Although the potential complications of your procedure will not be the same as if you were receiving breast implants, there are still risks you need to understand. Aside from normal post-operative side effects, such as swelling and bruising, more rare complications that can occur include hematoma, infection, asymmetrical results, and the formation of lumps or cysts. These risks and others will be explained to you in detail before your procedure to ensure you are able to make an informed decision.
How Much Does Breast Augmentation Using Fat Transfer Cost?
Breast augmentation with fat transfer typically costs between $4,000 and $15,000*. The price of the procedure will vary for each patient, depending on the amount of fat being grafted and transferred. In general, breast fat transfer tends to have a higher cost than traditional breast augmentation with implants. Additionally, if you desire more significant breast enhancement results, you may need more than one fat transfer procedure, which will increase your total cost. More details about what fees are involved in your natural breast augmentation will be explained to you in detail during your consultation. Our staff can also answer any questions you may have about plastic surgery financing, should you be interested paying for your cost through a monthly payment plan.
Average cost range for breast fat transfer provided by the online Zwivel® platform.
For more information about breast augmentation with fat grafting, or to schedule a consultation, please contact our office today.