Breast Surgeon in Richmond
Meet Dr. Zemmel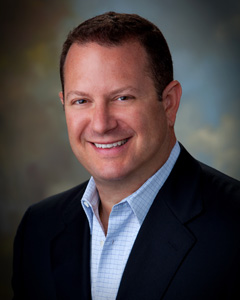 Founder of Richmond Aesthetic Surgery, Neil J. Zemmel, MD, FACS is a board-certified plastic and reconstructive surgeon. He is considered one of the best plastic surgeons in Richmond and the Mid-Atlantic area, with particular expertise in breast augmentation, as well as advanced breast reconstruction and breast implant revision.
A native of Norfolk, Virginia, Dr. Zemmel attended Norfolk Academy preparatory school. He continued to the College of William and Mary in Williamsburg, Virginia, graduating with Honors with a Bachelors of Science in Chemistry and a minor in Art History. He also concentrated on such areas as physics, mathematics, French, and literature. During his time at William and Mary, Dr. Zemmel was recognized for his work through several awards and scholarships.
With a passion for medicine, Dr. Zemmel then attended medical school at the University of Virginia, where he studied internal medicine, obstetrics, surgery, and pediatrics and had a total of four medical research papers published. He even earned the high score of 98% on the U.S. Medical Licensing Exam.
Dr. Zemmel was then selected into a six-year combined plastic surgery program at the Virginia Commonwealth University Medical Center in Richmond. He spent three years in general surgery, testing into the 90th percentile on the ABSITE General Surgery exam. Training included general, trauma, vascular, and transplant surgery with one full year focusing on learning techniques in the intensive care unit.
The next three years were focused on his plastic and reconstructive surgery training. This included head and neck reconstruction, head and upper extremity surgery, breast reconstruction, microvascular surgery, burn reconstruction, and cosmetic surgery. During his last year, Dr. Zemmel acted as Chief Resident of Plastic Surgery. He scored into the 92nd percentile on the Plastic Surgery In-Service Exam, and as a result, was given the S. Dawson Theogaraj Scholarship Award.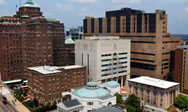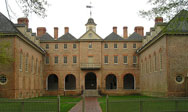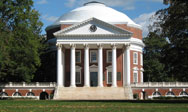 Following his medical training, Dr. Zemmel joined the medical center's academic faculty, where he taught residents as well as conducted academic research. While on the staff, he performed complex surgeries of the head, neck, upper and lower extremities, such as traumatic and burn injuries of the face and hands.
In 2004 Dr. Zemmel entered private practice in Miami Beach, Florida. While here he practiced cosmetic plastic surgery in South Beach and the greater Miami area. He was featured in the media on several occasions for his expertise in the medical field, sharing his experience on the local news of Miami, West Palm Beach, and Richmond. Three years later, Dr. Zemmel returned to Virginia and founded Richmond Aesthetic Surgery.
After a consultation with one other surgeon I came to see Dr. Zemmel after a referral by a friend. I felt comfortable with him from the start. I reviewed his education and experience and decided to move forward with him. He answered all my questions and was great at putting me at ease. The front desk staff and assistants where also very helpful and friendly.

Erin B

March 03, 2017

12345
In 2016, Allergan selected Dr. Zemmel as one of five plastic surgeons to participate in a special preceptorship under Dr. Charles Randquist, who is world-renowned for his skill in advanced cosmetic breast surgery. By having the privilege of completing this training, which took place in Stockholm, Sweden, Dr. Zemmel gained valuable hands-on experience creating remarkably aesthetic outcomes for complex cases.
With a commitment to helping others, Dr. Zemmel has traveled to Guatemala with Operation Kids as part of the surgical mission group founded by Dr. Austin I. Mehrhof. This cause visits the country yearly and provides cleft lip, cleft palate, and burn reconstructions.
In addition to his mission work, Dr. Zemmel is a published author of countless medical research papers, covering such topics as microsurgery, burn surgery, use of computers in the medical field, and cosmetic surgery. He has found a particularly fascinating niche to be the research of breast reconstruction and cosmetic breast and body surgery. Dr. Zemmel lectures on a variety of topics, including advanced liposuction techniques, artificial skin technology, breast reconstruction, and state-of-the-art facial rejuvenation techniques.
Dr. Zemmel has been featured in several media stories, during which he has shared information about state-of-the-art surgical techniques he performs as well as notable patients he has helped. He has been an educational resource through his news segments on NBC 6 for VASER® liposuction, FOX 29 for SmartLipo®, and The New York Times for the online tool known as Zwivel™. Dr. Zemmel has also detailed complex patient cases in the media, including a feature on the daytime talk show The Doctors for a body contouring after a teen's major weight loss, and a segment on NBC 12 for a domestic violence victim's breast revision to replace a ruptured implant. To learn more about Dr. Zemmel's appearances, visit our in the media page.
How to Find the Best Breast Surgeon for You
Selecting the right breast surgeon is vital for attaining beautiful, natural-looking results that you are happy with. When researching surgeons for procedures like breast augmentation, breast lift, or breast reduction, you may be tempted to choose a doctor based on who offers the lowest price. However, it is important to not choose a surgeon solely on cost, as this may indicate a less experienced plastic surgeon. Although these professionals may have a lower upfront cost, there is a higher chance of receiving an unsatisfactory outcome. This is the reason many women visit Dr. Zemmel—they are unsatisfied with their initial breast surgery results from another surgeon. In these cases, Dr. Zemmel can perform breast revision surgery to achieve the patient's desired results. In the end, the patient typically spends more than if she had chosen a more qualified surgeon for her initial procedure—not to mention there is a double recovery time.
When comparing potential breast surgeons, Dr. Zemmel recommends patients spend some time researching the backgrounds of the doctors, read patient testimonials for firsthand accounts, look at before-and-after galleries to gain an understanding of the types of results they can achieve, and make sure there is good doctor-patient rapport. Most plastic surgeons specialize in one or more cosmetic procedures, and you should make sure the doctor you choose performs breast surgery regularly. When viewing breast surgery before-and-after photos, it is helpful to look for people with body types similar to yours in order to see a "preview" of what your results may look like. Finally, patient testimonials often show the bedside manner and expertise of the plastic surgeon as well as the staff.
Questions to Ask Your Breast Surgeon
Dr. Zemmel has compiled a list of questions for you to ask potential breast surgeons. You should feel comfortable with the answers provided to each of these questions during your preliminary consultation:
How frequently do you perform breast surgery?
May I see before-and-after photos of previous patients who resemble me and my personal goals?
How will my breast surgery be customized for me?
Will my breast surgery be performed in a hospital or accredited facility?
What preparations will I need to make before the day of my breast surgery?
How long will my recovery from breast surgery take?
Will there be follow-up appointments after the day of my breast surgery?
Feeling confident in the abilities of your breast surgeon can improve doctor-patient communication and ultimately increase your satisfaction with the final results of your procedure. If you feel hesitant at any point during the consultation process, that may be an indication that you have not yet found the right breast surgeon for you. Please contact us today if you would like to schedule a consultation with Dr. Zemmel.