Selecting Your Proper Implant Size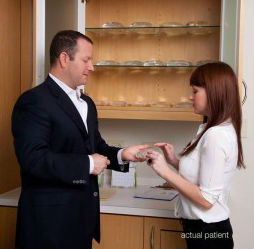 Selecting an implant right for you is one of the most important decisions you will make. Dr. Neil J. Zemmel or Dr. Karishma Reddy will guide you through this decision. They will take numerous measurements of your breasts and chest wall to determine a range of sizes that will give you a balanced, proportional breast size that is in harmony with the rest of the body.
There is usually an implant that will seamlessly match the diameter of your natural breast. This is a good starting point for discussion. Choosing an implant smaller than your natural breast shape will not provide the proper cleavage and curvature following the procedure. Similarly, choosing an implant too large for your natural chest shape is more likely to give you an unnatural appearance.
A national survey showed that 80% of patients undergoing breast augmentation desired a "C" cup as their final postoperative size. The remainder of women desired a "D" cup.
Your surgeon will show you before and after breast surgery pictures of many of their patients. You may find someone who has a similar body size and shape and this may give you an idea of what to expect. Dr. Zemmel and Dr. Reddy also encourage you to bring photos from magazines or web sites to show what you do and do not like as a potential result. This will give them a better idea of what you goals for sized and shape are.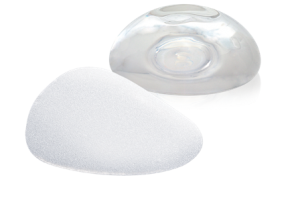 Breast implants do not come in cup sizes like bras. The total fill volume denotes the size of the implant. Your final cup size will be determined by several factors including your preoperative breast size. Secondly, a "C" cup from one bra company is not necessarily the same as a "C" cup from another manufacturer, and bras are not manufactured according to a uniform standard. If you have an average height, weight and build, a rule of thumb will give one cup size increase for each 200cc of fill volume. Taller, wider patients can expect that number to be somewhat larger.
Although a desire for a certain cup size is helpful to our plastic surgeons in guiding you in the selection of the proper implants, the most important thing is to focus on the final size and shape of the breast.
Your surgeons will have you try on various implants to give you an idea of your final result. You may bring a tank top, bathing suit, or other favorite clothing to see how you will look. This will help verify you final choice.
Your initial consultation is very complete and lasts approximately one hour. You will be provided with a large amount of information to digest. If you do decided to proceed, your surgeon will see you again in consultation at least one more time before surgery. You will have the opportunity to try on implants again before making a final decision.
Dr. Zemmel's and Dr. Reddy's goal is your complete happiness.