About Dr. Karishma Reddy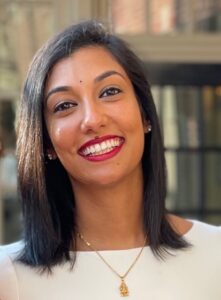 Karishma Reddy, MD is a board-certified plastic surgeon and committed to helping patients feel beautiful through state-of-the-art cosmetic and reconstructive procedures at Richmond Aesthetic Surgery. She is passionate and experienced in a wide range of body and breast surgeries, including breast reconstruction, lift, and reduction. As a female plastic surgeon and mother, Dr. Reddy understands the lasting changes that pregnancy can have on a woman's body. She takes pride in helping these patients rejuvenate their post-baby body through mommy makeover surgery.
Dr. Reddy completed her undergraduate education at the University of Miami. She received the Dean's Scholarship and earned a Bachelor of Science in Neuroscience and Psychobiology, graduating with honors. Dr. Reddy continued to the Medical College of Georgia, where she graduated in the top 5% of her class. While completing her medical education, Dr. Reddy was accepted into Alpha Omega Alpha, Phi Kappa Phi, and the Gold Humanism Honor Society for her academic and clinical achievements.
After earning her medical degree, Dr. Reddy matched into a competitive six-year plastic surgery residency at the University of North Carolina at Chapel Hill. During her time in this program, she completed over 2000 face, breast, and body procedures. As testament to her advanced skill, Dr. Reddy was given the Keith Amos Clinical Excellence in Breast Surgery Award, in addition to other honors. She has published many peer-reviewed articles that focus on breast surgery and has presented her research at multiple conferences throughout the U.S.
When not seeing patients, Dr. Reddy enjoys spending her free time golfing with her husband, cooking South Asian food, and spending time with her son, Kian, and baby girl Nilou. She is excited to work with Dr. Neil J. Zemmel and his knowledgeable team at Richmond Aesthetic Surgery, helping patients fulfill their aesthetic goals and achieve a boost in their self-confidence.