About Lucy Smith, NP-C, MSN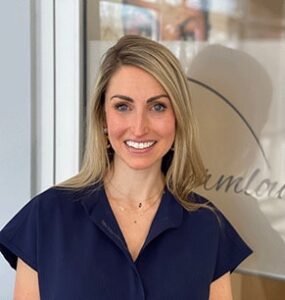 Board-certified nurse practitioner Lucy Smith, NP-C, MSN takes pride in helping patients achieve their aesthetic goals through the wide range of plastic surgery procedures offered at Richmond Aesthetic Surgery. As an experienced medical professional, Lucy transitioned to the aesthetics field due to her passion for helping men and women restore their self-confidence and gain a new outlook on life. 
Lucy completed her Bachelor of Nursing from Old Dominion University, followed by her master's degree from Virginia Commonwealth University. She spent eight years of her career as an inpatient cardiology nurse, assisting patients suffering from chronic cardiac conditions. Lucy also spent time as an intensive care nurse.
In her free time, Lucy likes to relax with her family—her husband, Matt, and two children, Eva Mae and Jax. She also has a special interest in maintaining a healthy lifestyle, including participating in different fitness activities.