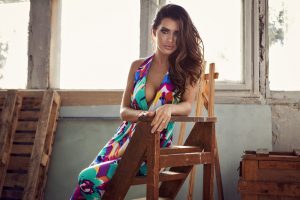 If you're considering breast augmentation to enhance the shape and size of your breasts, there are certain things you should know before surgery. Our board-certified plastic surgeon, Dr. Neil J. Zemmel, conducts a thorough consultation process to ensure you understand what to expect and receive the best possible results. In general, here are five major points every woman wanting breast implants should know:
What you think you want may change. The results your friend was able to achieve may look different on you, because everyone has a unique body type. Measurements are taken to determine the best implants based on your aesthetic goals. While it's helpful to have an idea of the look you want, go into your consultation knowing your expectations may change.
Not all surgeons are qualified. A variety of surgeons perform breast augmentation, but that doesn't mean they have the credentials or experience necessary to provide optimal results. Always seek a plastic surgeon who is certified by the American Board of Plastic Surgery.
Choosing breast implants goes beyond size. While finding the right breast implant size is important, you'll also be faced with the decision of silicone vs. saline, over vs. under the muscle, profile, and shape. Do your research and ask your doctor as many questions as you need to fully understand your options.
What you see after surgery is not how your final results will look. You'll probably be excited to see your results immediately after surgery, but keep in mind what you see early in your recovery is not your final outcome. It can take up to a year for your end result to appear, due to factors like swelling and it taking time for the implants to "drop."
Breast implants are not lifetime devices. Over time, they become vulnerable to rippling and rupture. If you choose to undergo breast augmentation, know that your implants will need to be replaced eventually, usually after about 15 years.