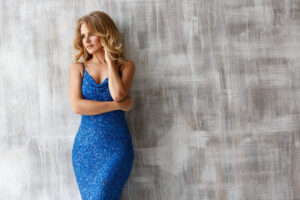 Before undergoing certain cosmetic-enhancing procedures to reduce troublesome fat areas, doctors and surgeons may recommend being at or near your ideal weight. This applies to individuals seeking the benefits of a CoolSculpting® treatment plan. Once you have achieved that and completed your CoolSculpting® session(s), you can sit back and relax, right? Well, not quite. Before you chill out on working toward CoolSculpting® benefits, remember there are typically no fast fixes for long-term results. The controlled cooling technology is designed to eliminate targeted fat cells, but it cannot prevent future fat from generating in other surrounding areas. 
Just a few weeks after your CoolSculpting® procedure, you may begin to see improved body contours and diminishing fat pockets. However, even before then, it's best to understand that the next steps of your treatment plan rely on you and your lifestyle habits to get the best CoolSculpting® results:
Adopt or maintain a healthy lifestyle
Eat a nutritious diet
Commit to a regular exercise routine
Limit weight fluctuations
Complete the recommended amount of CoolSculpting® treatments
Set realistic expectations for your outcome, as discussed with your doctor
Generally, implementing these recommended actions can help yield beautiful results for years to come, or possibly even a lifetime. Contact our office to learn more or schedule your initial consultation. We will be happy to answer your questions about CoolSculpting® or other options that can help you achieve your goals.