VECTRA® 3-D Imaging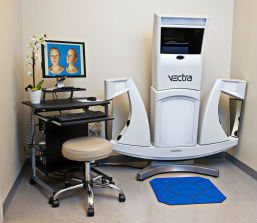 When people consider plastic surgery, the main question on their minds is usually: how will I look? Although nothing can predict the future with 100% accuracy, new technology is getting closer and closer to giving patients a clearer idea as to what the results from their cosmetic surgery procedure will look like, and that technology is available right here at Richmond Aesthetic Surgery. Dr. Neil Zemmel and Dr. Karishma Reddy utilize the VECTRA® 3-D Imaging technology to help our patients gain a better understanding of what surgical outcomes can look like before even setting foot inside an operating room. While no technology can provide any guarantees that results will be as precise as those forecast in the imaging system, Vectra 3D can give patients a frame of reference and a more informed view of potential results. For more information on the VECTRA® 3D Imaging technology, please contact our Richmond, Virginia-area practice.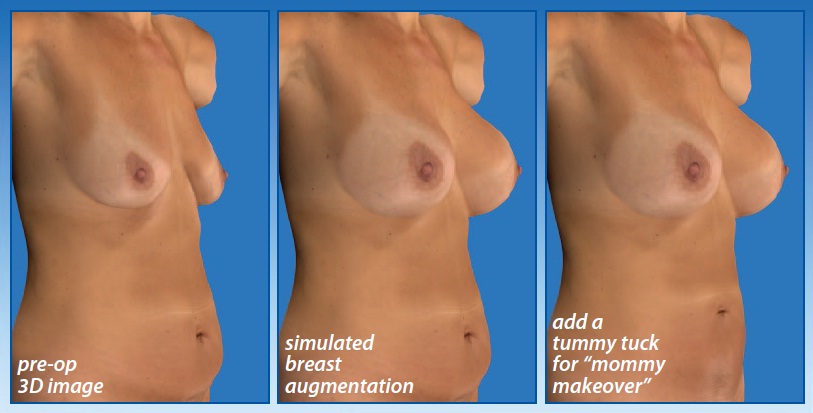 VECTRA® 3-D Imaging Technology
While VECTRA® 3-D Imaging can be a useful tool for helping you gain a better understanding of your potential aesthetic enhancement results, it is only part of a detailed consultation you will have  before you undergo treatment. At this consultation, your surgeon will discuss your goals with you, answer any questions you may have, and, depending on the procedure you are considering, use the VECTRA® 3-D Imaging system to show you how you might look after treatment.
The VECTRA® 3-D Imaging system utilizes a 3-dimensional camera to create a simulation of your body. This simulation is designed to reflect your aesthetic enhancement goals from the procedure you are considering. Patients in consideration of breast augmentation or other options can be photographed with the VECTRA® 3-D camera, and have those images fed into a computer. The computer software will then manipulate the image to come up with a picture of what you may look like after surgery. VECTRA® 3-D Imaging can be particularly useful for patients considering breast augmentation, as they can see a variety of outcomes based on sizes and shapes of breast implants. Since the image can be viewed from multiple angles, patients can have the image altered to give them an idea of results from both larger and smaller implant sizes. Again, no technology can predict the future, and the VECTRA® 3-D Imaging system does not claim 100% accuracy in its results. But this innovative tool can give you a general idea of what you can expect from certain procedures, and it can make it easier for you to discuss your goals and expectations with our breast surgeon. To schedule a consultation with one of our experienced plastic surgeons, please contact Richmond Aesthetic Surgery. We will be happy to answer any questions you may have about VECTRA® 3-D Imaging and cosmetic surgery procedures that may be the best options for your needs.