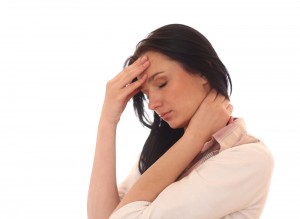 At first, doctors thought muscle spasms were being quelled by Botox® Cosmetic, making the headaches less painful, said Alexander Mauskop, a neurologist at the New York Headache Center in Manhattan. Now, researchers say the drug may stop pain messages from reaching the brain, preventing a cycle of escalating communication that culminates in a migraine, according to Mauskop, who participated in the trials and said he has received speaker's fees from Allergan.
The drugmaker began researching Botox® Cosmetic for migraines after doctors such as Richard Glogau, a dermatologist at the University of California San Francisco, linked the drug to migraine relief in case studies. Glogau in November 2000 reported at the American Society of Dermatologic Surgery meeting that patients given Botox® Cosmetic to remove frown lines also reported having fewer migraines.
Current treatments for migraines include painkillers and the generic drug ergotamine, which lessens the severity of headaches already under way. The best-selling treatment, with $1.3 billion in 2008 sales, is Imitrex, made by London-based GlaxoSmithKline Plc. That drug, available as a generic since last year, is used to prevent an attack when patients feel it is imminent.
No drugs have been approved for so-called chronic migraine, when patients have headaches on 15 or more days a month. Unapproved generic drugs used for this purpose include beta blockers and Topamax, made by New Brunswick, New Jersey-based Johnson & Johnson. Not all patients respond to them, Bye, the Jeffries analyst, said.
The Allergan studies test Botox in patients with chronic migraines, said Morris Levin, the director of the Dartmouth Headache Center in Lebanon, New Hampshire. To prevent headaches, Botox® Cosmetic is injected into areas where migraine sufferers feel the most pain every three months, he said.
If the findings to be presented at the International Headache Congress in Philadelphia are positive, the FDA may move quickly to approval since the drug would answer an unmet need, Biegelsen of Wells Fargo said.