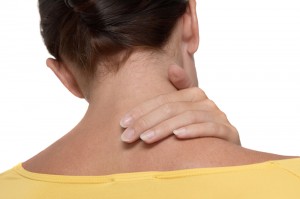 "The grass is always greener on the other side."  With the rise of breast augmentations, the trend seems that "bigger is better", but there are thousands of women that suffer from physical and emotional pain from large breasts.  Chronic neck, shoulder and back pain are common among women with large breasts.  Large breasts may make physical activity difficult or uncomfortable and self-confidence low because you feel that this is not the body you were meant to have.  Richmond Aesthetic Surgery can alleviate both the emotional and physical pains caused by large breasts.
Breast Reduction surgery is designed to create smaller lighter breast that are proportional to the rest of your body.  During breast reduction surgery, they are able to remove fatty tissue, glandular tissue and in some cases, excess skin.  When needed they may reposition the areola or alter its shape and size to create a more natural appearance.
If you are interested in breast reduction surgery, feel free to contact our office for a consultation.  Breast Reduction surgery is sometimes covered by your insurance so  please have your insurance card or information available when calling and we can provide you with the appropriate information.