Richmond Aesthetic Surgery understands that not everyone is able to pay for their cosmetic procedure by traditional methods of payment, like cash or credit card.  We believe that everyone deserves an opportunity to enhance their image and self-confidence.  Richmond Aesthetic Surgery participates with several medical financing companies to offer alternative payment solutions to those who qualify.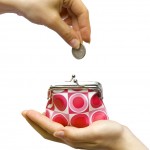 Financing your cosmetic procedure allows you to have your procedure now, rather than later until you have saved enough money. We participate with:
Care Credit  www.carecredit.com
Medical Financing  www.mymedicalloan.com
Don't let your credit history keep you from applying for financing.  Many companies will work with you to create a financing solution that fits with almost any budget.  There are even low and no interest rate options for those who qualify. Contact us anytime 804.423.2100.